Hyde Feature - The climate has changed
Hyde recognises that we are now facing a climate emergency that will need to be addressed head-on. We also know that housing has a critical role to play in this and as housing providers, we are in a unique position to help the UK lead the world on delivering a zero carbon future.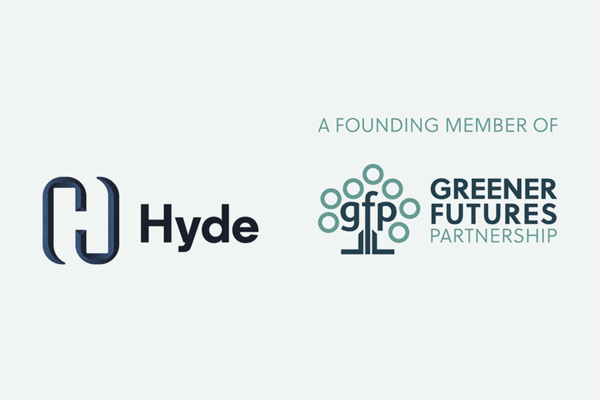 The climate agenda will shape housing for the next 30 years, which is why we developed the Hyde Net Zero Carbon Pathway.
The aim of the pathway is to give us a complete understanding of what net zero means for us across all of our activities and operations – from new homes through to our large existing portfolio and how we run our business. The action we take to address climate change must be based on real evidence and analysis to allow us to make the right choices at the right time.
The pathway has been designed with our project partners, Adecoe to give us a clear view of what the challenges are and the flexible choices on how those can be met. We know that in 30 years that the world will look very different from today. We've designed the pathway to ensure that we are able to respond to those challenges in a positive way.
What is clear is that delivering net-zero is technically achievable today – the real challenges are around choices and costs. In the next few years, we will have to make choices around what technologies we put in our homes, what heating systems we use and the role of data.
To upgrade just our existing housing to net-zero will come at a huge cost. However, we believe there are some things that Hyde, industry and policy makers can do to tackle this.
Firstly the pathway identifies a range of financing options that could unlock significant resources to fund both retrofit and high performing new homes. Currently, these models are not well developed and in the case of green rents are made much harder by rules and regulations that were designed for a different era. We need to see government and policymakers work with the sector to create the financial tools we need to make net-zero carbon homes happen.
Secondly the government is expected to announce the Social Housing Decarbonisation Fund (SHDF) in 2021. This could be a significant opportunity to deliver energy efficiency cost-effectively. However, a part of this funding should be directed to developing those new financing mechanisms that will in turn generate the scale of funding needed.
Lastly, we are now going to be building and managing homes that will be higher performance that will need new technologies, processes and services to make that possible. The housing sector must come together to help shape this and to move from being a passive purchaser of products to one that is engaging in proper research and development and is specifying what it needs, not what others think we need. SHDF can also support this. Together we can take the unique opportunities of the social sector to create a world leading low carbon housing industry in the UK.