H+H Feature - our commitment to Net Zero
Buildings are a significant source of energy consumption and the greenhouse gas emissions that cause climate change. Building materials that ensure energy efficient buildings and help to reduce the life-cycle emissions of buildings are well-positioned for long-term growth. H+H's products qualify for this.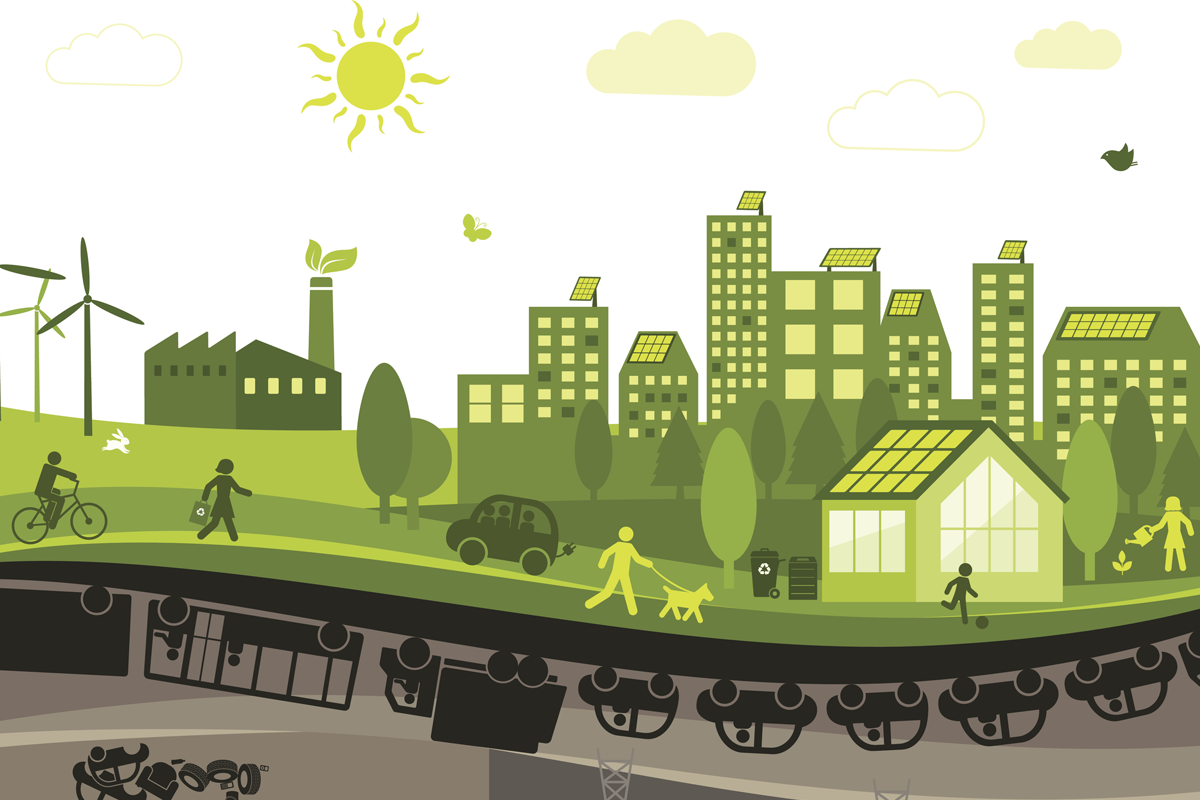 As the first aircrete manufacturer to be awarded the Carbon Trust Standard, H+H has focussed close attention on the energy efficiency of its manufacturing process.
H+H was the first company to be awarded a 'very good' rating in BES 6001:2008 Standard for the Responsible Sourcing of Construction Products. This rating was upgraded to 'excellent' in June 2019, a further demonstration to customers and other stakeholders that H+H is an ethical manufacturer committed to sustainability.
H+H is proudly playing its part in the decarbonisation of its own operations and those of its customers. H+H aligns sustainability objectives with the development of innovative solutions in collaboration within their own supply chains.
The sustainable characteristics of aircrete
At H+H, we make building longevity as well as energy efficiency an objective when it comes to developing our blocks. The complete life-cycle of an aircrete block is an extremely long one, with a life expectancy well in excess of the Green Guide to Housing Specification's 60 years.
Pulverised Fuel Ash (PFA) accounts for up to 80% of the material used in the manufacture of H+H Aircrete. As a by-product of coal-fired power stations, most of this material would otherwise be sent for landfill; we have provided a way for this otherwise useless product to make a positive contribution.
The creation of fresh PFA is reducing as we decommission our coal-fired power stations. However, a century of energy generation has produced huge stockpiles of PFA. At H+H we have modified our manufacturing processes to enable us to capitalise on this resource of stockpiled PFA and are confident of our ability to use these reserves for decades to come.
Once manufactured, aircrete won't rot or burn, is resistant to sulfates and the effects of freeze/thaw cycles and cannot be attacked by pests such as termites or vermin. Should an aircrete building reach the end of its useful life, the aircrete blocks can be crushed and used as an inert aggregate for a variety of construction processes.
The thermal insulation benefits of H+H's products have the potential to drive even further gains as they reduce the energy required for heating during a building's use phase. The BRE has shown that the use of aircrete can significantly reduce heat loss at thermal bridges within a building, such as the junctions of walls and floors.
Within our factories, environmental considerations are applied to every aspect of the set-up. This includes the installation of a combined heat and power plant, an advanced rainwater management system and a wind turbine designed to deliver clean energy directly to our Pollington factory.
H+H's life-cycle analysis
In 2020, H+H undertook a life-cycle analysis based on standardised Environmental Product Declaration for H+H products.
The analysis determined that approximately 75% of the life-cycle emissions from H+H's products come from the manufacture of cement and lime – key ingredients used in H+H's manufacturing process. These emissions lie 'upstream' with the cement and lime producers and are part of H+H's indirect emissions.
Through recarbonation, cement-based products absorb CO2 during their lifespan, acting as a permanent carbon sink during the use phase of a building and when it is pulled down and recycled. Recarbonation occurs over the full lifespan of H+H's products.
H+H is proud of our strong history in sustainable sourcing of our products, as well as the energy efficient characteristics our products maintain. But the work doesn't stop here.
Through our life-cycle analysis, we have identified key areas where H+H can reduce its own emissions. These include improvements to our factories, totally switching to renewable resources and transferring to EV and/or hydrogen vehicles.
H+H is committed on the path to net-zero and is proud to be a founding partner of the Unlock Net Zero initiative to help achieve its aim of finding a balance between the amount of greenhouse gas emissions produced and the amount removed from the atmosphere.