CHIC Feature – Delivering the skills for Net Zero
Delivering Net Zero in housing is the biggest challenge that the sector has ever faced. And it won't happen without a level of collaboration that recognises the scale of the task.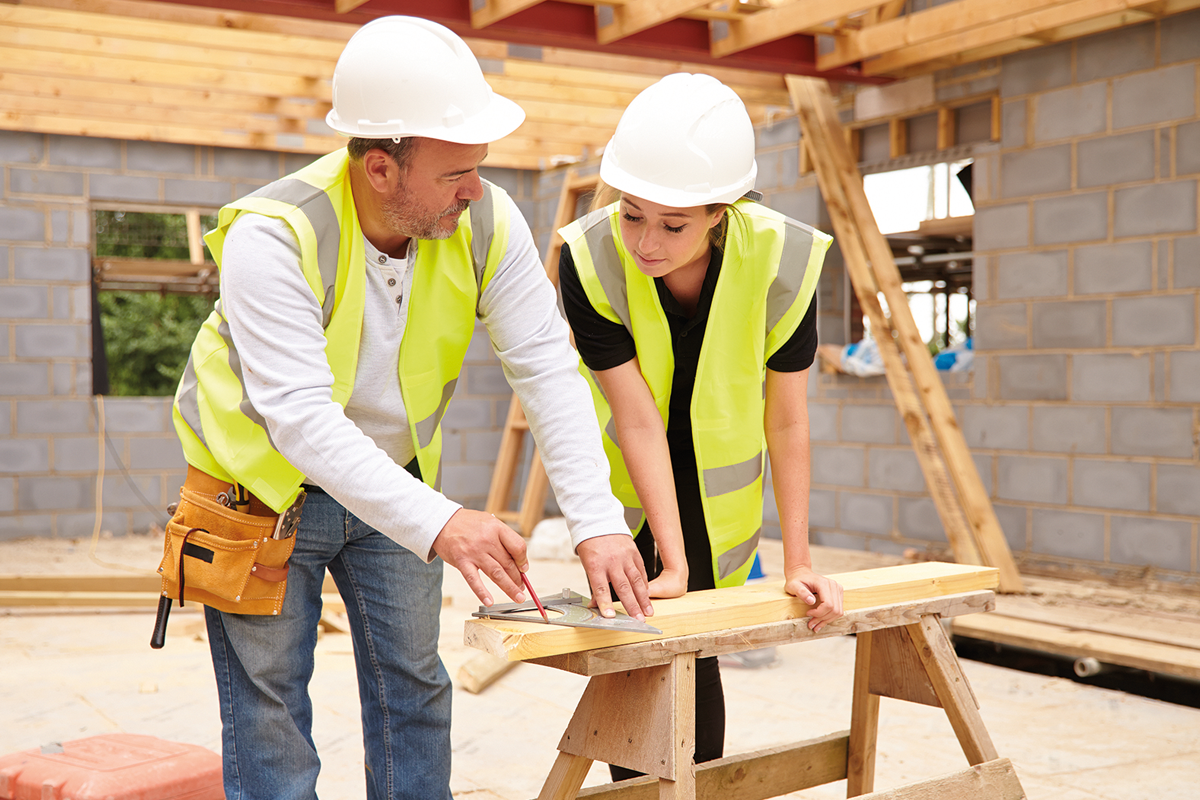 CHIC is a procurement consortium which not only supports a wide range of social housing landlords across the sector, but also works proactively with contractors, consultants, merchants, manufacturers and others in the supply chain to drive efficiency through collaboration. This includes a focus on skills development and training both at selection stage and during the delivery of the works.
The skills and training impact of Net Zero will be significant, so if we are to see effective solutions delivered, then we need to be working together now to create the right jobs and train the right people for these jobs.
The obvious area for employment and skills growth is in retrofit. Inside Housing estimates that the Social Housing Sector in the UK will need to spend £104bn by 2050 – extra to existing programmes. That is an average of £3.5bn a year. In turn that is
c. 60,000 sustainable jobs.
But the Social Housing Sector is only about 17% of the UK's total homes. So, if this scale is accurate (and we know social housing is already using slightly less carbon than the UK average), then the total annual investment could be £20bn requiring 350,000 jobs.
CHIC's expectation is that it could be a bit lower, with good programme planning, but however we address it, lots of jobs need to be planned for and trained for, starting now.
It doesn't stop there though. There are other areas which will also need skills development:
· Energy assessors and consultants – to understand the current position and help to plan, monitor and measure the right outcomes. We can expect many social landlords to develop and retain these skills in-house, as well as to use consultancy support.
· Technological development – there will continue to be new technologies to help us to better understand building physics and then to monitor efficient use of natural resources in the future.
· Management and maintenance – whatever we do to our homes, particularly in adopting and using new technologies, will need to be monitored and maintained. Some of this will need new skills, but some will involve retraining and investing in the sectors great asset of maintenance operatives. The progressive integration from natural gas will reshape the annual service routines we understand as the norm at the moment.
So CHIC, on behalf of its members and supply chain, is keen to engage with all founding partners at 'Unlock Net Zero' to help us understand and prepare for the skills revolution that is going to be needed.