Social Housing Annual Conference 2021
25.11.21

9:00 AM - 5:00 PM
London

---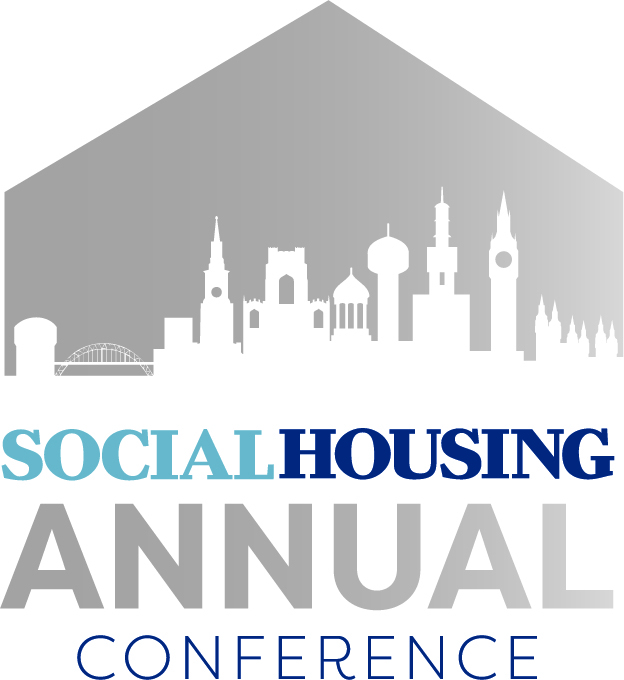 ---
This year's Social Housing Annual Conference will take place on Wednesday 4 December 2019.
Due to continued growth, the sector's largest one-day conference for senior leaders across the housing sector has relocated to a larger venue at 155 Bishopsgate and will now take place after the Budget, ensuring that the content is even more timely and relevant.
This top-level networking and thought-provoking event showcases practical examples and business case studies. Meet all housing professionals in the sector's leading one-day conference, bringing together more than 500 chief executives and finance directors in one place under one roof.
Register your interest for Social Housing Annual Conference 2019
New features for 2019 include one stream focusing on impact investment in the public sector and a second stream on safety and quality, while still continuing to deliver an environment for informed debate and discussion of the latest best practice and thinking around the strategic issues.
This year's themes include:
• Overview of new Government's Housing Policies
• The current and future state of housing in post Brexit political and economic environment
• Anticipating and managing risks
• What is on the funders' agenda in the current Brexit-related uncertainty
• Joint ventures in HAs
• Business strategic insights – successful models of operation
• Regulatory update
• Who are the impact investors in the sector
• Innovations in construction and technology
• Eliminating fire risks.
View a sample list of the 2018 delegates here
Ned James : 020 7772 8410
ned.james@oceanmedia.co.uk
Add to Calendar
2019 Programme
New features for 2019 include one stream focusing on impact investment in the public sector and a second stream on safety and quality, while still continuing to deliver an environment for informed debate and discussion of the latest best practice and thinking around the strategic issues.
Impact investment
Impact investment is a multi-trillion pound global market. With an increasing number of entrants attracted to the 'social value' of social and affordable housing, this stream will look at the opportunities and risks in this market, and what it might mean for UK housing and future funding sources and partners. Social impact investors focus not only on affordable residential and commercial space but supporting infrastructure as well. Investment projects include urban renewal and regeneration, clean energy, infrastructure, housing and SME finance. The purpose of such an investment is to create a social positive impact on communities and environment.
Prospective topics include:
Telling the UK social housing story on a global platform
Who are the 'impact investors'
The platforms: retail charity bonds, social bonds, impact investment equity/lease funds, ethical banks, homelessness funds, UK government and more.
Knowing the pitfalls: lessons from the specialist supported housing sector
Safety and Quality
Following the recent fire related tragedies we will look at the current legislation, innovations in construction and technology to promote safety and quality of living.
What are the recent compliance and regulations around fire?
What are the local government, housebuilders and housing associations doing to eliminate future fire hazards and mitigate the risks.
How can we raise safety awareness among residents?
What are the best practices in resident safety?
These are just some of the questions to address at the stream.
Speakers 2018
2018 Speakers included:
Adam Shah, managing director, Blackstone
Alex Notay, build to rent fund director, PfP Capital
Alison Thain OBE, chair, Sage Housing
Brendan Sarsfield, chief executive, Peabody
Brian Cronin, chief executive, Your Housing Group
Chris Buckle, director, residential research, Savills
Claire Kober, director of housing, Pinnacle
Dan Smith, executive director, Fortwell Capital
David Cowans, chief executive, Places for People
Dr Rebecca Harding, Society of Professional Economists
Fiona MacGregor, chief executive, RSH
Gail Teasdale, chief executive, Broadacres
Gavin Smart, deputy chief executive, CIH
Graham Prothero, group finance director, Galliford Try
Helen Collins, head of housing consultancy, housing consultancy, Savills
James Tickell, director, Campbell Tickell
Jamie Ratcliff, assistant director, GLA
Joe Cook, chief executive, Sage Housing
John Williams, property fund manager, Resonance
Karin Erlander, director, international public finance, S&P
Lord Porter of Spalding, chair, LGA
Louise Leaver, Partner, Winckworth Sherwood
Mark Davie, Head of Social Housing, M&G Investments
Mark Perry, chief executive, Vivid
Matthew Bailes, chief executive, Paradigm
Nigel Finney, managing director, Luminus
Oona Goldsworthy, chief executive, United Communities
Patrick Symington, interim chief executive, MorHomes
Paul Phillips, executive director of finance, Notting Hill Genesis
Paul Phillips, Group Finance Director, NottingHill Genesis
Peter Denton, chief financial officer, Hyde
Piers Williamson, chief executive, THFC
Randeesh Sandhu, chief executive, Urban Exposure
Richard Petty, lead director - residential advisory, JLL
Richard Petty, Lead Director-Residential Advisory, JLL
Robert Grundy, head of housing, Savills
Simon Century, head of affordable housing, L&G Capital
Simon Dow, chair, regulation committee, RSH
Steve Collins, chief executive, Rentplus
Susie Rogers, partner, real estate team, Capsticks
Suzanne Wolfe, chief executive, Industrial Dwellings Society
Tim Montgomerie, co-founder, Conservative Home & Centre for Social Justice
Waqar Ahmed, group finance director, L&Q
Will Perry, assistant director, regulation, RSH
Zoe Jankel, vice president, senior analyst, Moody's Public Sector Europe
Sponsors
Align your business with the best in the sector.
The sector is currently seeing unprecedented rates of change. To stand out and be successful you must be seen to lead.Our conferences sponsorship positions you at the forefront ofhousing, while establishing you as the brand of repute in the minds of the leaders influencers and key decision makers across the sector.
For sponsorship and exhibiting opportunities contact Ned James on 020 7772 8410 or email ned.james@insidehousing.co.uk